Primary Care
We provide primary care services to registered clients. Appointments are available with our staff including physicians, nurse practitioners, nurses, social workers, and respiratory therapist. We also provide registered clients with convenient laboratory services and footcare.
Opeongo High School - Nurse Practitioner Tricia Mackay provides a teen health clinic on Tuesday mornings throughout the school year.
Urgent Care

Whitewater Bromley provides urgent walk-in care for our clients and for the community 10:30 - 11:30 Monday to Friday at the Beachburg site. These services are on a first come basis. The service is for urgent issues only. Ongoing problems, prescription renewals, chronic illness monitoring, and form completions are not appropriate use of the urgent care clinic, please make an appointment with your usual provider.
After Hours Care
We provide evening appointments. However, after our clinic closes we are not available - please do not leave messages on our answering machine after hours. If you need medical advice, please call Telehealth at 1-866-797-0000 or if you need urgent emergency care go to the nearest hospital. The Mental Health Crisis Line is available by calling 1-866-996-0991
Prescription Renewals
We prefer that you make an appointment to have your prescriptions renewed but if you urgently need some medication, please ask your pharmacist to call our office.
Foot Care
A registered nurse provides basic and advanced foot care services to our clients including specialized care for those with diabetes and chronic conditions
Laboratory Services
We provide routine blood work and ECG services for our clients and for people in our community who have transportation problems. Please make an appointment with the nurse/laboratory technologist.
Nursing Appointments
You can book an appointment to see the nurse who does allergy injections, immunizations, ear syringing, blood pressure checks, chronic disease prevention and management, health education, etc.
Respiratory Therapist
We are a part of the Asthma Program and have a respiratory therapist available for appointments. A referral by a physician is required.
Lung Health Toolkit on the Champlain Healthline
SOCIAL WORK

Our social worker is a Registered Social Worker
Here are some of the issues he can help you with:

Relationship issues
Parenting help
Workplace stress
Family conflict
Anxiety
Depression
Grief and loss
Appointments are available 5 days a week, between 9.00 am – 5.30 pm
Please contact the Centre for more information
Our Programs
Most of our programs are open to all and don't require clients to be enrolled with us, however some may require registration depending on space/availability.
Fitness Programs

Fit, Fun & Fully Alive
A fitness program for older adults that runs from September to May at various locations throughout the region.
Please visit the Fit, Fun & Fully Alive Registration Page for more details.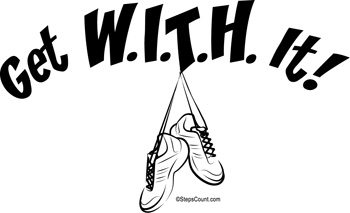 "Get. W.I.T.H. It! is all about community -- the W.I.T.H. stands for Walking In The Halls. The 'halls' are in Beachburg Public School and Cobden Public School. The Get W.I.T.H. It! program offers walkers of all ability levels and ages a warm, safe place to stay active during the winter months of November to March.

Please visit the Get W.I.T.H. It! Group Page for more details.
Nordic Walking Courses and Group
Introduction to Nordic Walking Courses are offered in May and October annually.
Please visit the Nordic Walking Course and Group Page for more details.
Personal Life Management Programs
WEIGHT MANAGEMENT PROGRAM
Using a structured approach, the WBCHC Weight Management Program specializes in the integration of proper nutrition, physical activity, and one to one individual support to ensure success in your weight loss journey.

In our one to one visits are with a Registered Nurse and/or a Registered Dietitian, you learn safe and healthy lifestyle choices to assist you in managing your weight. We review any challenges you may have, and your nutritional and lifestyle changes in order to make appropriate adjustments.

Access to the program can be established through self referral, referral from your Care Provider or Registered Nurse. The program is available to all clients of the WBCHC as well as any members of the Community. This program is free.

Please call the Whitewater Bromley Community Health Center @ 613-582-3685 for more information or to set an appointment.
Weight Management Support Group
This is a group of individuals that get together on a monthly basis to learn more about their weight management and other topics related to healthy living.

Please view our Weight Management Program Page for more details.
Chronic Disease Self Management Program

"Living a Healthy Life with a Chronic Condition"
The Chronic Disease Self Management Program is a free health educational workshop. The program runs for 2 ˝ hours, one day per week for six weeks and teaches you the skills and tools to manage your health. It is for adults of any age living with ongoing physical or mental health conditions, as well as family, friends and/or caregivers. This program is offered two times per year.
For more information please call the WBCHC at 613-582-3685.
Mindfulness Workshops
The CHC provides half- and full-day learning/training opportunities where you can explore the skills and benefits of mindfulness training. Contact CHC Reception or the Social Worker for dates and information.
Change Your Mind
Change Your Mind (CYM) is a multi-week treatment program offered twice each year, once as a day-time program, once as an early evening program.

For more information visit the CYM page.
Other Programs
Partnership Programming
The Whitewater Bromley CHC also works with and provides support at various levels to other health and social organizations to ensure quality services are available within our community. More information is available on our Community Partnerships page.